Festival Caravane Tighmert 2015
In 2015, after a difficult winter with floods isolating the oasis, a group a friends (Bouchra Boudali, Ahmed Dabah and Carlos Perez Marin) decided to create a contemporary art and music festival, with almost no budget and thanks to the generosity of Moroccan artists from southern regions (Mohamed Arejdal, Ramia Beladel, M'barek Bouhchichi, Tayeb Nadif, Rachid Ouhnni, Abdel Jalil Saouli and Said Raïs. In July 2015 we organised the first edition, using an abandoned house for the workshops and art exhibition (this house became for a year an independent culture centre, used by young people from Tighmert and from the surrounding oases). The artist made some workshops with the children, the young people and the women of Tighmert.
More information in: www.caravanetighmert.com
the musiciens
Maâlem Abdelkebir Merchane, Hossni Boudali, Igawen, Kel Tamasheck Oud Noun and NassRock.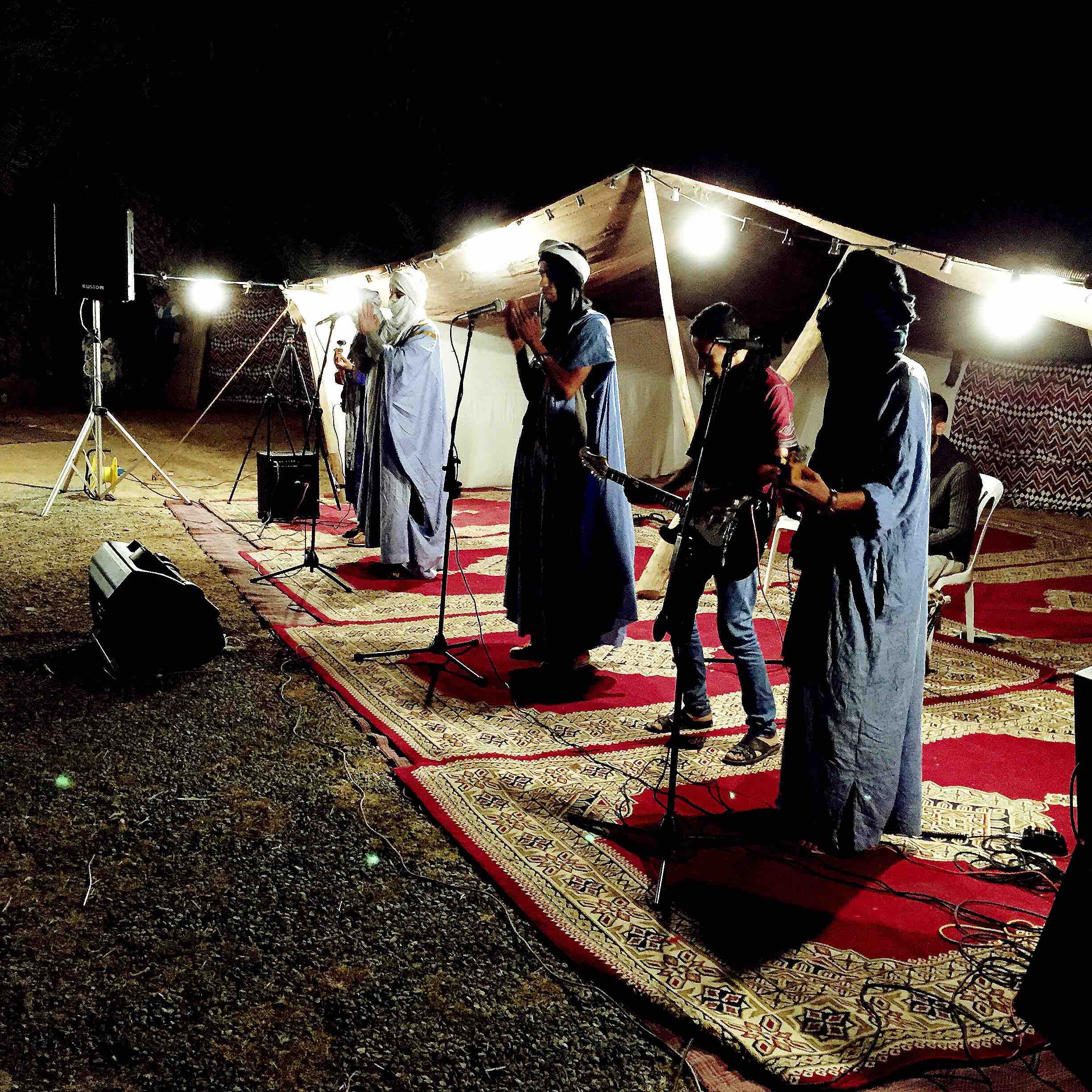 the workshops
We think a festival must be addressed to local population, not just to tourists, and the best way to involve the inhabitants it is to make them participate in activities.